One Plus X Vs One Plus Two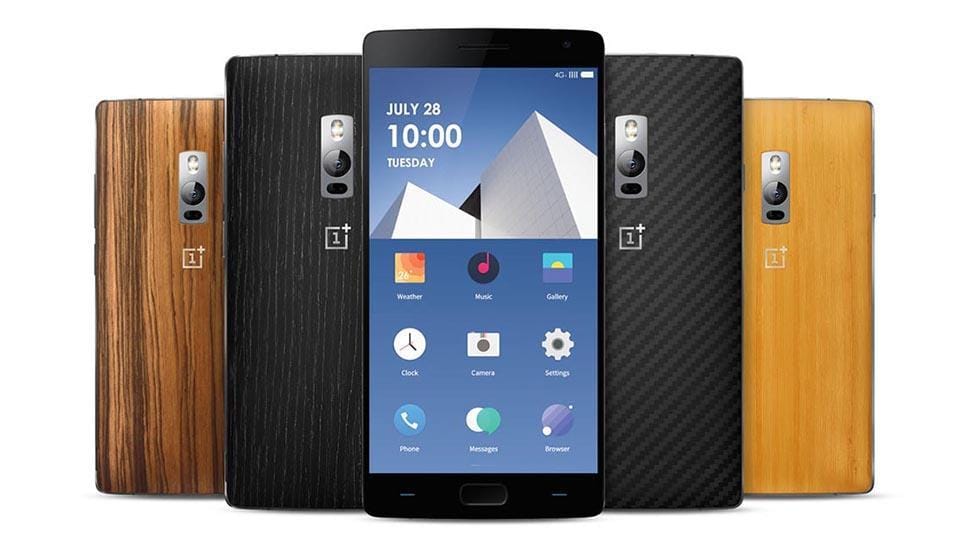 Every year, leading smartphone manufacturers like Samsung and Apple come out with smartphones with sleek designs and innovative features. While these manufacturers are catering to the premium market segments, One Plus is one manufacturer which is targeting all those people looking to get the best value for money. One Plus phones are equipped with state of the art features. The brand has won people over in an instant and is a bestseller on online marketplace like Kaymu.
Currently, there are 2 main flagship phones of the brand, namely One Plus X and One Plus 2. Both of these are extremely popular and critically acclaimed. But out of these 2, which one is the winner? This article will help you find that out:
Design
The One Plus X comes with the dimensions 140 x 69 x 6.9mm. This is really slim as compared to One Plus 2's dimension of 151.8 x 74.9 x 9.85mm. The One Plus X has a metallic body, which makes it look like a premium device. Compare this to One Plus 2, which uses sandstone effect for greater grip.
Screen Size
The screen size of One Plus X is 5 inches, which is in the sweet spot for most people. One Plus 2 is of 5.5 inches, which is considerably larger.
Screen Quality
As far as screen quality is concerned, both phones have an ultra HD display. One Plus X has higher color pixels (441 ppi) as compared to One Plus 2 (401 ppi). So the overall screen quality of One Plus X is better but the screen size is smaller than One Plus 2.
Specs

As far as specs are concerned, One Plus X is equipped with Snapdragon 801 while One Plus 2 is equipped with Snapdragon 810 processor. Talking about RAM, both phones have a 3GB RAM but you can increase One Plus 2's RAM to 4GB by paying a little extra. Overall, both phones have huge specs which promise to serve you really well for the long run.
Camera
Both phones have a 13 MP camera. But One Plus 2 camera has features like optic image stabilization and auto-focus. When we compare the front cameras, One Plus X has 8 MP camera.
Price of One

Plus X

& One Plus 2

The One Plus X is priced at 22,000 BDT but you can find it cheaper on online deals. The One Plus 2 is priced at 30,625 BDT. You can see that One Plus X is much less expensive than One Plus 2.
Battery
OnePlus X houses a 2,525-mAh battery OnePlus 2 houses a 3,300 mAh 
One Plus X has a battery of 2525 mAh battery while One Plus 2 has a battery of 3300 mAh. You can clearly see that the battery of One Plus 2 is huge and beats One Plus X.
Winner:
Overall, we can see that both One Plus 2 and One Plus X have pretty similar steps. One Plus 2 slightly edges through but overall, there is not much difference between the two. At the end of the day, it all comes down to personal preferences which one to buy. You can't go wrong with either.