How to Check NU Result Online And SMS. Bangladesh National University s Online and SMS results system makes it simple for learners to get their hands on their academic information in a speedy manner. The infrastructure is key as the university has over 2 million students and is ranked as the fifth-largest tertiary institution in the world. Its headquarters is based in Gazipur, near Dhaka.
If you want to check HSC Result Latest Bangladesh, Don't Forget to Bookmark: www.hscresultbd.com
The institution has four key academic areas, namely, the School of Under Graduate Studies, the Centre for Post Graduate Studies, Training and Research, the M Phil and Ph.D. Program Unit and the Centre for Curriculum Development and Graduation.
The university has a focus on postgraduate teaching and research and is state-run with public assistance. It also has various academic centers and a school.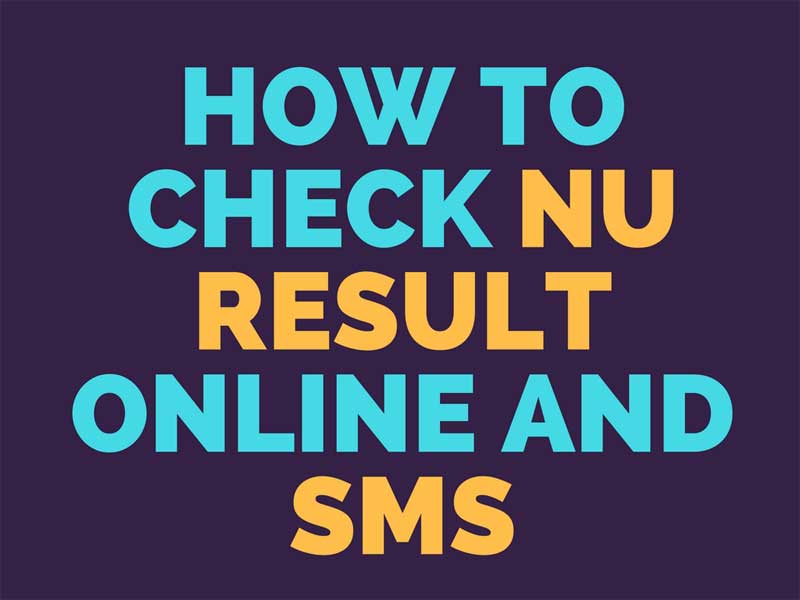 The Bangladesh National University offers a variety of study options including Accounting, Finance, Marketing, Management and Political Science. The university was established in 1992 and is affiliated to 2254 colleges.
Candidates who wrote Admission examinations are able to check the 2nd Release Slip results on the university's website link at nu.edu.bd/results
Check NU Result By SMS
These candidates will also receive a text message also known as Short Message Service (SMS) to inform them of the outcome of the examination.
The National University's Honour 2nd Release Slip can be also be known via SMS. In order to receive the text message, type nu' (space) athn' (space) roll number and send it to 16222
An example of this would nu athn 123456 and send to 16222
The university's modern technology used by the students to obtain their results has been seen as a major breakthrough, meaning that learners no longer need to contact the university's administration or make appointments with leadership to obtain their results.
The Bangladesh National University units allow for campus teaching at Board Bazar, Gazipur. Its affiliated colleges conduct course leading to Pass, Honours, and Master's Degrees. The college actions academic control according to the National University Act of 1992. This Act is mandated by the National Parliament of Bangladesh as well as the university's status.
The curriculum and syllabus are provided and the admission test arranged. The university provided guidelines for admission. It also arranges inspection and holds regular examinations, with the results published and certificates awarded hereafter.
The college curricula and syllabus are in the process of being standardized to be deemed modern in alignment with national ideology. The last academic session saw the new syllabuses come into effect.]
The National University of Bangladesh is proud to have reached 17 years of history and is held in high regard by its registered students at affiliated colleges. It remains in of the largest tertiary institutions in the world through its affiliation with the colleges and provides continuous expansion in terms of subjects and courses.
The Bangladesh National University prides itself as a world-class tertiary institution and has developed a proud track record of past pupils who have gone on to make their mark in the world of business or other areas of society.
Check NU EDU BD Result Here.