Islamic foundation of Bangladesh Ramadan Calendar 2019. World Wide Ramadan Timing 2019. Ramadan ul Mubarak 2019. Iftar Shari Timetable 2019 Bangladesh found here. Ramadan in Bangladesh from Friday as moon not sighted in the Sky in the region. Muslims in Bangladesh will begin fasting from  Friday, 18 May 2018 as the National Moon-Sighting Committee says Ramadan begins on that day. Eid ul Fitr in Bangladesh will be celebrated on due time 2019. 
The moon was not sighted in any part of the country on Wednesday, the committee said after a meeting at the Islamic Foundation in the evening. Ramadan calendar 2018 is now available at commontarget.net. Iftar is the evening meal or meal to use breaking of Fast when Muslims end their daily Ramadan fast at sunset. Sheri is eating something before dawn. Taking of Sheri is a Sunnah.
Iftar Shari Timetable 2019 Bangladesh Details Found Here
Ramadan is the 9th month of the Arabic calendar which month calls the World Muslims fasting month or Roja Month where Muslims of worldwide keep fasting for a certain time.
Sahari and Iftar Niat & Duwa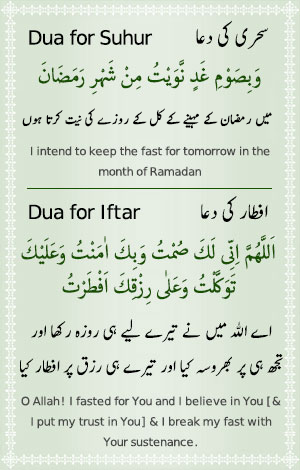 Download Iftar and Shari Niat & Duwa
Shab-E-Barat will be held on 02 May 2018 Night
Ramadan 2018 will be started from 18 May 2018.  Depends on appears seen the Moon.
Iftar Shari Timetable for Dhaka, Bangladesh
Download Iftar Shari Timetable 2018
Download Iftar Shari Timetable 2018
Download Iftar Shari Timetable 2018
Download Five Times Prayer Rules with Bengali & Arabic Translation
Permanent Calendar for Sahri Iftar & Namaz
Ramadan Iftar Shari Timetable 2019 other parts of the World
Date of Eid ul Fitr 2019
Eid ul Fitr in Bangladesh will be held on 16 June 2018. Most likely Eid ul Fitr in Bangladesh will be held on 16 June or 17 June 2018. If Ramadan lasts for 29 days then Eid will be held on 16 June 2018. But if Ramadan lasts for 30 days or if we failed to see the moon on 15th June then we will celebrate the Eidul Fitr on 17 June 2018.
Roja is the third Pillar among the five pillars of Islam. The Five Pillars of Islam are Kalema, Namaz, Roja, Hajj and Zakat.
How Muslims from around the worldwide observe Iftar the breaking of their daily fast
Iftar is the meal served at sunset during Ramadan, as Muslims break the daily fast. Muslims traditionally first break the fast with dates and either water or a yogurt drink. After Maghrib prayer, they then have a full-course meal, consisting of soup, salad, appetizers and main dishes.
The Iftars are a seasonal event held in the month of Ramadan. Come join us for an evening with a traditional "breakfast" meal at our home in.
Taking of Sehri is Sunnah. If one is not hungry and has no desire to eat, then two or three dates or some other light food may be taken or some water at least should be drunk.
If anyone woke up and did not eat anything as Sehri but only chewed a beta leaf, then he will get the credit of Shri.
As far as possible the taking of Sehri should be delayed but not so much that the dawn may appear and put the fast in doubt.
If Sheri is taken early but continued to take tea etc. for long and gargled near dawn, then the credit of delayed Sehri is gained.
If anyone did not wake up for Sehri and all remained asleep, then fast should be observed without it. It is a sin and also cowardice not to keep a last because of not eating Shri.
It is permissible to take Sheri till Fajr time starts and not after that.
Details and more information found in Bangladesh Islamic Foundation website www.islamicfoundation.gov.bd
You can also Like & follow our Facebook Fan Page, Twitter, Linkedin and Facebook Group for more details information.
If you want to get the available information regarding "Iftar Shari Timetable Bangladesh" please always stays and follows this site Common Target